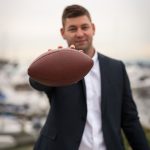 2017 closed out the year with historically low inventory and record-breaking price gains. A strong local economy and brisk population growth has helped fuel a steep discrepancy between supply and demand. As long as this imbalance remains, 2018 is on track to remain a very strong seller's market.
 Eastside
Defying the usual winter slow-down in home prices, December broke new records on the Eastside. The median price of a single-family home soared 17 percent over a year ago to $938,240 – an all-time high for the region. Appreciation in higher-end areas, like West Bellevue and Mercer Island, topped 20 percent. Homeowners, especially those considering downsizing, may want to take advantage of the sharp increase in equity.
King County
King County recorded the lowest inventory since records began in 2000. And demand just keeps rising. As a result, the price of a single-family home here jumped 15.5 percent over the same time last year to $635,000. Those looking buy a condo as a more affordable option were out of luck. The median price tag of $402,000 is a relative bargain when compared to a single-family home, but there are only about 200 condos on the market, another record low.
Seattle
While below the high point last summer, the median price of a home in Seattle jumped 14 percent year over year to $725,000. Supply and demand is again the culprit. There are just two weeks of available inventory on the market. Not only are homes here selling quickly, but fewer people are putting their homes up for sale. Most economists are predicting a moderate slowdown in cost increases here in 2018, with prices still rising but not as sharply as they did in 2017.
Snohomish County
Prices in Snohomish County continue to rise at a rapid pace. The median price of a single-family home here grew 12.5 percent from a year ago to $449,950. With less than a month of available inventory, prices are projected to remain high.